PATIENT HOURS
Monday
12:00pm - 8:00pm
Tuesday
9:00am - 5:00pm
Wednesday
10:00am - 6:00pm
Thursday
9:00am - 5:00pm
Friday
8:00am - 2:00pm
Saturday

9:00am - 4:00pm
(Alt. Saturdays)
Sunday
Closed
NEED HELP?
Please remember that no dentist appointment is necessary if you are in pain. That's always been our policy.
Simply click the appointment button below or call us at:

519-485-3683 (office/direct)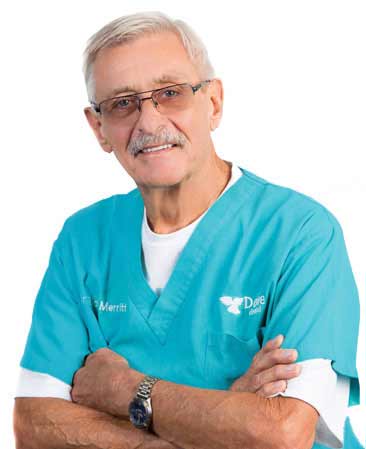 BRIEF HISTORY
Dove Dental Centres was created and founded, by the late Dr. Rick Merritt, to provide customers and patients in the Ingersoll, Ontario and surrounding regions a convenient, open and relaxing option for their dentistry needs.
Preventing dental disease has been our mission for the past 30 years.
Providing our patients with a complete first visit that is informative, educational and instructional is our foremost objective to help you achieve the best result and ensure future disease prevention.
We hope that our website will interest you enough to contact the office for further information and that you will consider Dove Dental Centres for all of your dental requirements and regular dentist checkup.
Yours in better dental health,
Dove Dental Centres